Image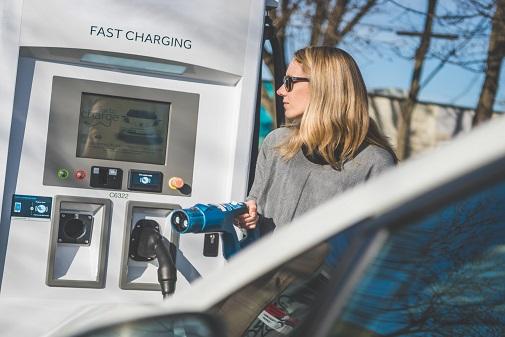 Duke Energy envisions a smarter, cleaner energy future for its customers and communities, and electric transportation is a key driver to make this vision a reality in its service territories.
The company has been installing charging stations throughout Indiana, Florida, North Carolina, and South Carolina to make charging EVs easier than ever for customers. Throughout these states, Duke Energy is teaming up with site hosts including national retailers, small businesses, and state and local governments to provide convenient charging locations.
In Indiana, Duke Energy will install, own, and operate 34 EV fast charging stations at 17 locations, helping to create a strong EV network across the Hoosier state. It's part of a larger statewide effort to install fast charging stations every 30 to 50 miles along major travel corridors to make driving an EV a seamless, easy experience.
As part of an agreement with Florida Public Service Commission, Duke Energy launched the Florida Park & Plug pilot program in 2018 to expand access to charging stations. Since then, the company has installed more than 600 EV charging stations in easily accessible locations throughout the state, 52 of which are fast charging stations. These fast charging stations, owned and operated by Duke Energy, are in strategic locations connecting major corridors, such as the Florida Turnpike and U.S.19/98 Highway.
In North Carolina, Duke Energy has been working with stakeholders to help expand the state's EV market by removing financial barriers associated with deploying EV charging infrastructure. The North Carolina Utility Commission recently approved the company's Make Ready Credit Program which will lower the costs of deploying EV charging infrastructure, especially EV fast charging stations.
And in South Carolina, Duke Energy will install, own, and operate 60 EV fast charging stations across Duke Energy Carolinas and Duke Energy Progress South Carolina territories to help to facilitate EV market growth.
Duke Energy is making traveling long distances across state lines easier for EV drivers. The path to cleaner transportation is a robust EV charging network along the nation's major highways. To learn more about Duke Energy's EV efforts, visit its website.