Image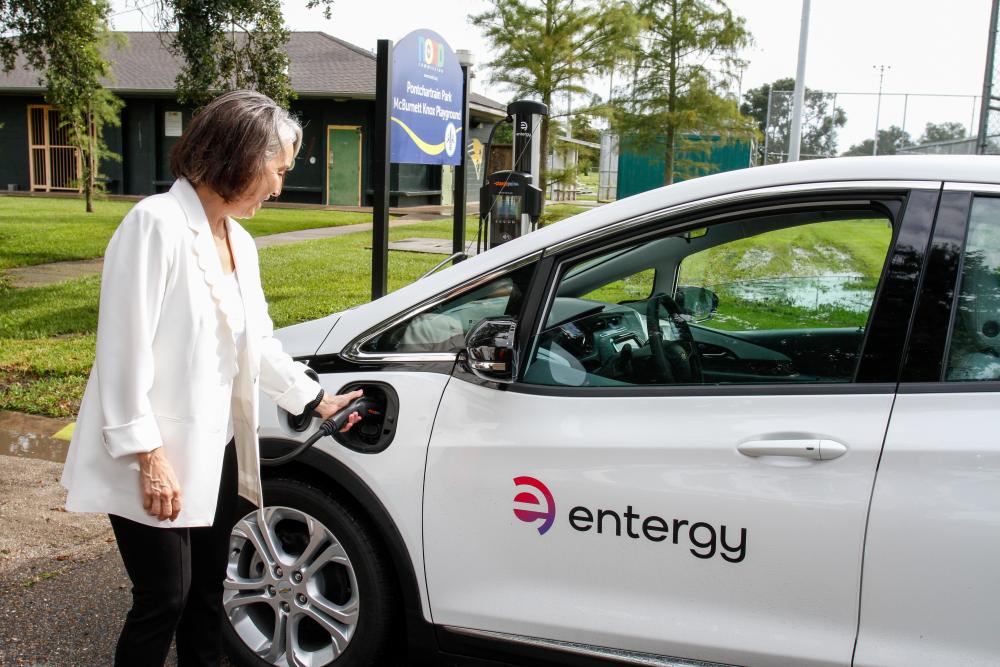 Entergy New Orleans, in partnership with the City of New Orleans, marked a milestone recently with the successful installation of 30 EV charging stations at 25 locations across the city, completing Louisiana's first electric company-owned public EV charging program. 
Entergy New Orleans is a member of the National Electric Highway Coalition, which seeks to support the installation of public EV fast chargers along major U.S. roads to make interstate travel by EV seamless and convenient.
The last completed station in front of New Orleans City Hall is now live, joining additional sites at Pontchartrain Park, East NOLA Regional Library, Audubon Zoo, Audubon Fly, Lafitte Greenway, and Coliseum Square.
"Our team and the city have done an outstanding job of collaborating and completing installation of all 30 charging stations over the course of one year," said Deanna Rodriguez, president and CEO of Entergy New Orleans. "Not only will these new chargers provide equitable access to free EV charging across New Orleans, but it shows that our city is ready to walk the walk when it comes to building a cleaner energy future."
"Today, we celebrate a major accomplishment in our city's commitment to sustainable transportation and reducing our carbon emissions as outlined in our Climate Action Plan," said New Orleans Mayor LaToya Cantrell. "The installation of these 25 publicly accessible EV charging stations across the city is an excellent step towards an equitable clean energy future that benefits both our residents and environment."
"This initiative has demonstrated how effective public-private partnerships are to building up our communities," she added. "I thank Entergy for working with the city to make these EV chargers a reality for our people. As we work to adapt to our changing climate, New Orleans is positioned to be one of the most sustainable cities in our nation as we continue making critical infrastructure investments."
Every EV charging station in the program is open to the public and free to use. They are primarily located at New Orleans Recreation Department facilities, libraries, and public parks, which were selected based on public input from an online survey completed in 2021. 
Learn more at Entergy's website.