Image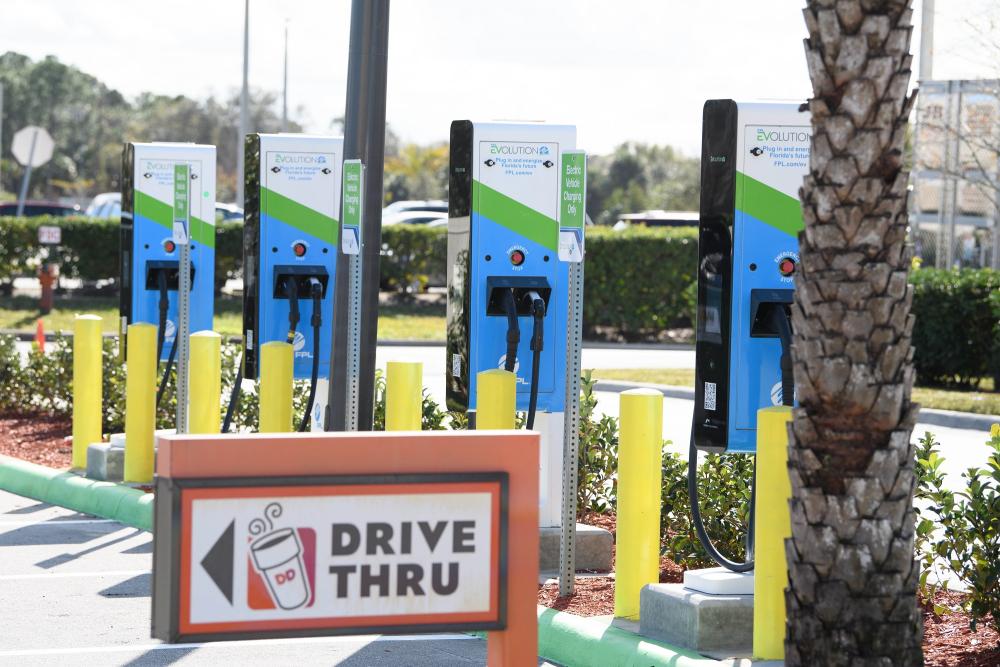 Florida Power & Light Company (FPL) is making critical investments in electric vehicle (EV) fast charging along major highways throughout Florida. FPL is committed to a comprehensive vision for a more sustainable future through transportation electrification.
As part of its commitment, FPL's EVolution program will help to boost the state's EV charging infrastructure, support EV adoption, and increase range confidence. Additionally, the FPL EVolution program will generate valuable data to help ensure the continued reliability of the energy grid for all its customers.
FPL EVolution is installing more than 1,000 charging ports at over 200 locations across the company's service area by 2025. This will include fast-charging stations capable of powering up most batteries in about 30 minutes, of which FPL has 16 throughout Florida, with 17 locations in development and more to come. With FPL's fast-charging network, drivers can power up approximately every 25 miles along highways, such as Florida's Turnpike, I-95 and major east-west corridors. Fast-charging stations are strategically located in convenient, safe locations near highway exits, and situated close to amenities that drivers can enjoy while powering up. For instance, FPL has installed fast-charging stations at rest stops along the Florida Turnpike, enabling EV drivers to journey from Miami to Orlando and not leave the highway to charge.
FPL partners with a variety of commercial and public entities to provide fast-charging equipment and installation to host locations with zero up-front, operating or maintenance costs. Additional level 2 chargers can also be found at public parks, shopping malls and popular destinations across the company's service area.
"FPL EVolution is a tremendous example of how America's electric companies and National Electric Highway Coalition members can help ensure seamless travel for EV drivers along our state and nation's major highways and corridors today and in the future," said Crystal Stiles, executive director of development, distributed technologies and mobility at FPL.
FPL also recently launched a must-have road trip tool for EV drivers designed to map out statewide road trips, including where to charge up using FPL's EVolution public charging network. The interactive website allows drivers to plan trips along FPL's "EV Expressway," selecting from pre-planned itineraries or creating their own to travel with confidence. Drivers can also download the FPL EVolution app to find the closest charging station, discover nearby amenities and check port availability.
And new this summer, FPL introduced its EVolution Home program, which gives customers a convenient and affordable way to charge their EVs right at home in their garage, so they are fully charged and ready to go. The subscription-based program provides unlimited weeknights and weekend off-peak charging all for one low monthly price. The program will be open to all customers in the fall of 2022.